Alright, so I lied. I've been to my local Border's twice since my tragic post a few weeks ago ("what is probably my last time at Border's"... yeah right! I'll probably be there the last day until they kick me out). I just couldn't pass up the deals... at my store they're up to 70% off fiction. I made out of there like a bandit! 5 books for $20! Yes, $20! Really, I felt like I was stealing.
Anyways, here's my fantasticly-cheap haul. Enjoy!
Drawing on historical fact, Jill Pitkeathley paints a luminous portrait of Jane Austen's free-spirited and seductive cousin, Countess Eliza de Feuillide - from her flirtatious younger years to her great influence on one of the world's favourite authors. Speculated to have been born from a love affair between her mother and the great Warren Hastings, founder of the East India Company and the British Raj, Eliza was a precocious young woman and well-known flirt. Educated in England and France, she went on to marry a French count, Jean de Feuillide, and bear one son with him, who died before reaching adulthood. She later suffered the loss of her husband when Madame la Guillotine claimed him during the early days of the French Revolution. Eliza was close to the Austen family throughout her days, and flirted with both of Jane's brothers profusely, encouraging both men to propose to her upon the death of her husband. She eventually accepted Jane's favourite brother Henry, bringing glamour and excitement on her visits to the Austen's country parsonage in England. With chapters in the voices of Jane, Jane's sister Cassandra, and other family members including Jane's love-sick brothers, Pitkeathley reveals Countess Eliza's influence on one of the world's best loved novelists - and that it is indeed high time her story is told.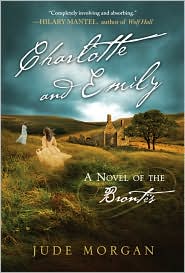 From an obscure country parsonage came the most extraordinary family of the nineteenth century. The Brontë sisters created a world in which we still live - the intense, passionate world of
Jane Eyre
and
Wuthering Heights
; and the phenomenon of this strange explosion of genius remains as baffling now as it was to their Victorian contemporaries. In this panoramic novel we see with new insight the members of a uniquely close-knit family whose tight bonds are the instruments of both triumph and tragedy. Emily, the solitary who turns from the world to the greater temptations of the imagination: Anne, gentle and loyal, under whose quietude lies the harshest perception of the stifling life forced upon her: Branwell, the mercurial and self-destructive brother, meant to be king, unable to be a prince: and the brilliant, uncompromising, tormented Charlotte, longing for both love and independence, who establishes the family's name and learns its price.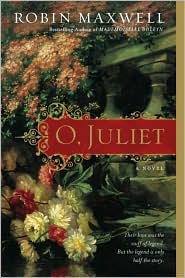 Before Juliet Capelletti lie two futures: a traditionally loveless marriage to her father's business partner, or the fulfillment of her poetic dreams, inspired by the great Dante. Unlike her beloved friend Lucrezia, who looks forward to her arranged marriage, Juliet has a wild, romantic imagination that knows not the bounds of her great family's stalwart keep.
The latter path is hers for the taking when Juliet meets Romeo Monticecco, a soulful young man seeking peace between their warring families. A dreamer himself, Romeo is unstoppable, once he determines to capture the heart of the remarkable woman foretold in his stars. The breathless intrigue that ensues is the stuff of beloved legend. But those familiar with Shakespeare's muse know only half the story...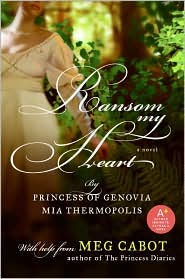 He's a tall, handsome knight with a secret. She's an adventurous beauty with more than a few secrets of her own. Finnula needs money for her sister's dowry, and fast. Hugo Fitzstephen, returning home to England from the Crusades with saddlebags of jewels, has money, and lots of it. What could be simpler than to kidnap him and hold him for ransom?

Well, for starters, Finnula could make the terrible mistake of falling in love with her hostage.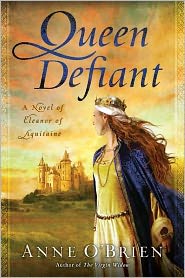 Orphaned at a young age, Eleanor, Duchess of Aquitaine, seeks a strong husband to keep her hold on the vast lands that have made her the most powerful heiress in Europe. But her arranged marriage to Louis VII, King of France, is made disastrous by Louis's weakness of will and fanatical devotion to the Church. Eleanor defies her husband by risking her life on an adventurous Crusade, and even challenges the Pope himself. And in young, brilliant, mercurial Henry d'Anjou, she finds her soul mate-the one man who is audacious enough to claim her for his own and make her Queen of England.