Hold the phones! Stop the presses! This just in...
I actually went to the library!
I don't even know what's kept me away so long. I don't know why I've been so reluctant to borrow books. I guess it's the thought that I have to give them back, even if I love them to death. And also the thought that the selection isn't super fantastic. Even with this in mind, I borrowed 3 (yes 3!) books from my library today, and I felt so proud!
Anyways, here's a peek at the books I borrowed. Enjoy!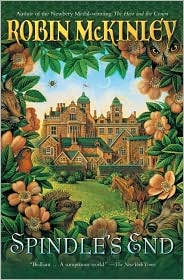 All the creatures of the forest and field and riverbank knew the infant was special. She was the princess, spirited away from the evil fairy Pernicia on her name-day. But the curse was cast: Rosie was fated to prick her finger on the spindle of a spinning wheel and fall into a poisoned sleep-a slumber from which no one would be able to rouse her.

"It is the heart of this place, and it is dying," says the Beast. And it is true; the center of the Beast's palace, the glittering glasshouse that brings Beauty both comfort and delight in her strange new environment, is filled with leafless brown rosebushes. But deep within this enchanted world, new life, at once subtle and strong, is about to awaken. Twenty years ago Robin McKinley enthralled readers with the power of Beauty. Now this extraordinarily gifted novelist retells the story of Beauty and the Beast again—but in a totally new way, with fresh perspective, ingenuity, and mature insight. In Rose Daughter she has written her finest and most deeply felt work, a compelling, richly imagined, and haunting exploration of the transformative power of love.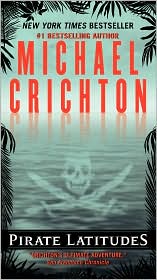 The Caribbean, 1665. Port Royal, Jamaica is a cutthroat town of taverns, grog shops, and bawdy houses. For Captain Charles Hunter, there's a living to be made, and gold in Spanish hands is gold for the taking.
Word in port is that the galleon El Trinidad is awaiting repairs in a nearby, heavily fortified, harbor. Hunter assembles a crew of ruffians to infiltrate the enemy island and commandeer El Trinidad, along with its fortune in gold. The raid is as perilous as the bloodiest tales of island legend and Hunter will lose more than one man before he even sets foot on foreign shores, where dense jungle and the firepower of Spanish infantry stand between him and the treasure . . .