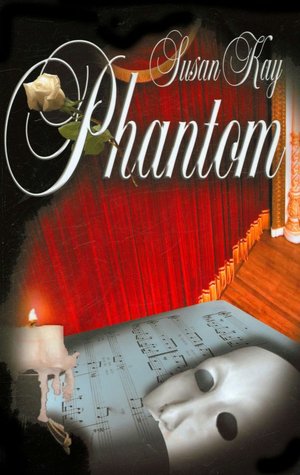 GENRE
Adult Historical Fiction / Mystery (468 pgs.)
SYNOPSIS
A child is born... his mother's only gift is a mask. Precocious and gifted, he will live friendless and alone. Taunted and abused, he will flee, only to find himself caged again--as a freak in a Gypsy carnival.
A brilliant outcast... the world is his home. Filled with bitter rage, he will kill to escape, becoming a stonemason's apprentice in Rome... a dark magician at the treacherous Persian court... and finally the genius behind the construction of the Paris Opera House and the labyrinthine world below.
Lacking one thing only: a woman's love. Cloaked in secrets, his power complete, he will see the exquisite Christine and for the first time know what it means to love. Obsessed, he will bring her to his eerie subterranean world, driven to possess her heart and soul.
A haunting story of power and darkness, of magic and murder, of sensuality and betrayal, and ultimately, the unforgettable story of a man and woman and the eternal quality of love.
MY REVIEW
The story of the Phantom of the Opera has held a special place in my heart since I was first introduced to the Andrew Lloyd Weber musical way back. I was very excited on my discovery of this book, as I really don't think there are many retellings of the original Gaston Leroux novel out there. I had to read it.
This novel is an absolute feast for the senses in every meaning of the phrase. The way Susan Kay re-tells Erik's (The Phantom's) story is absolutely incredible. It invokes every single human emotion... fear, hate, love, disgust, sadness. It connects with a reader on an entirely different level, but remains faithful to complete human fragility.
The characters are all stunningly written. I especially appreciated Susan Kay's treatment of Erik and Christine. Instead of making Christine a zombiefied puppet always in the Phantom's trance, Susan Kay delves deep into the world of psychology to explain her complicated relationship with the Phantom. Because when you think about it, what would draw someone to a creepy stalker with the face of a corpse? Yet the ALWeber musical is the longest running stage musical, ever. There is something very deep that draws us to the Phantom, and Susan Kay does an excellent job of explaining that strange relationship.
And Erik's story... wow. Absolutely heart-wrenching. It really shows the Phantom in a new light, and explains the "method behind the madness," if you will. Like I mentioned before, when you are reading this interpretation of Erik's story, every imaginable emotion is brought out in you.
The setting of this novel, from Paris to Persia, was very well written and superbly described. The history was also very well researched. I went into the story expecting more focus to be on the story, but Susan Kay managed to include well-researched history, which made the story come to life.
Gaston Leroux's novel was a bit dry on the actual "story" side, because it was written as more of a Mystery/Thriller. But this novel keeps the reader absolutely engrossed with every turn of the page. The story is never dull. It is all too easy, in fact, to get lost in the Phantom's world.
This novel was really, really excellent. Not only did this book interrupt me from reading another book, it kept me up till around 5am on more than one occasion. Any "phans" of the story of the Phantom of the Opera must read this book. Please believe me when I will say you will not be disappointed by this masterpiece.
MY RATING
5*****