It is a travesty to man-kind that my last book haul was in 2011. 2011!
I am quite ashamed of myself. But alas, things get in the way (new job, uni, etc.). That, and my favorite bookstore that was a mere 5 minute drive from my house went out of business (*cough*BORDERS*cough*).
Anyway, I am proud to announce that as of May 18, my book famine has ended! Check out the sneak peeks of the titles I hauled home, courtesy of my (somewhat) local Barnes & Noble.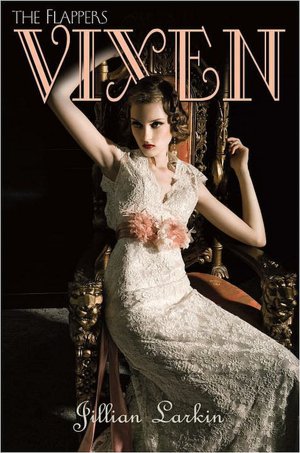 Vixen by Jillian Larkin
Every girl wants what she can't have. Seventeen-year-old Gloria Carmody wants the flapper lifestyle--and the bobbed hair, cigarettes, and music-filled nights that go with it. Now that she's engaged to Sebastian Grey, scion of one of Chicago's most powerful families, Gloria's party days are over before they've even begun ... or are they?
Clara Knowles, Gloria's goody-two-shoes cousin, has arrived to make sure the high-society wedding comes off without a hitch--but Clara isn't as lily-white as she appears. Seems she has some dirty little secrets of her own that she'll do anything to keep hidden...
Lorraine Dyer, Gloria's social-climbing best friend, is tired of living in Gloria's shadow. When Lorraine's envy spills over into desperate spite, no one is safe. And someone's going to be very sorry...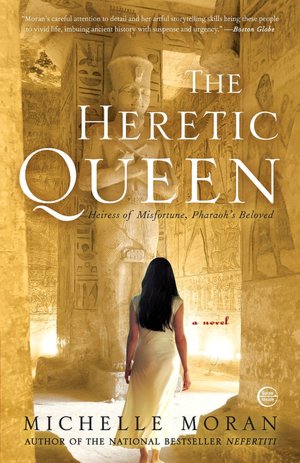 The Heretic Queen by Michelle Moran
The winds of change are blowing through Thebes. A devastating palace fire has killed the Eighteenth Dynasty's royal family--with the exception of Nefertari, the niece of the reviled former queen, Nefertiti. The girl's deceased family has been branded as heretical, and no one in Egypt will speak their names. Nefertari is pushed aside, an unimportant princess left to run wild in the palace. But this changes when she is taken under the wing of the Pharaoh's aunt, then brought to the Temple of Hathor, where she is educated in a manner befitting a future queen.
Soon Nefertari catches the eye of the Crown Prince, and despite her family's history, they fall in love and wish to marry. Yet all of Egypt opposes the union between the rising star of a new dynasty and the fading star of an old, heretical one. While political adversity sets the country on edge, Nefertari becomes the wife of Rameses the Great. Destined to be the most powerful Pharaoh in Egypt, he is also the man who must confront the most famous exodus in history.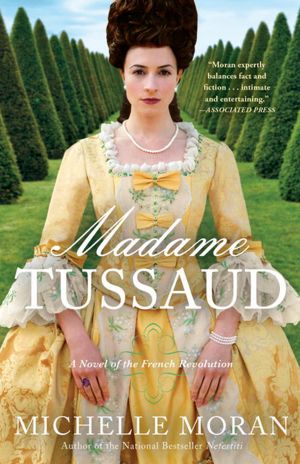 Madame Tussaud by Michelle Moran
Smart and ambitious, Marie Tussaud has learned the secrets of wax sculpting by working alongside her uncle in their celebrated was museum, the Salon de Cire. From her popular model of the American ambassador, Thomas Jefferson, to her tableu of the royal family at dinner, Marie's museum provides Parisians with the very latest news on fashion, gossip, and even politics. Though many people are starving and can no longer afford bread, Marie's business is booming. In salons and cafés across Paris, people like Maximilien Robespierre are lashing out against the monarchy. Soon, there's whispered talk of revolution.
Spanning five years, from the budding revolution to the Reign of Terror, Madame Tussaud brings us into the world of an incredible heroine whose talent for wax modeling saved her life and preserved the faces of a vanished kingdom.