Hello all! I thought it would be appropriate to start off summer with a massive book haul. All the books I bought are historical fiction (big surprise), so this should get me well on my way to completing the
challenge
. Also, I'm starting to bridge the gap between YA and Adult fiction, so I bought 2 books from each level. Once again, I stuck with paperbacks this time. Here's a peek!
My Name is Mary Sutter
by Robin Oliveira (Adult Historical Fiction)
Mary Sutter is a brilliant young midwife who dreams of becoming a surgeon. Eager to run away from recent heartbreak, Mary travels to Washington, D.C., to help tend the legions of Civil War wounded. Under the guidance of two surgeons, who both fall unwittingly in love with her, and resisting her mother's pleas to return home to help with the difficult birth of her twin sister's baby, Mary pursues her medical career against all odds. Rich with historical detail-including cameo appearances by Abraham Lincoln and Dorothea Dix, among others-
My Name Is Mary Sutter
is certain to be recognized as one of the great novels about the Civil War.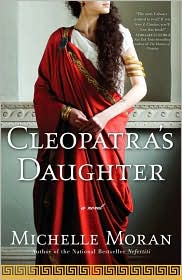 Cleopatra's Daughter
by Michelle Moran (Adult Historical Fiction)
The marriage of Marc Antony and Cleopatra is one of the greatest love stories of all time, a tale of unbridled passion with earth-shaking political consequences. Feared and hunted by the powers in Rome, the lovers choose to die by their own hands as the triumphant armies of Antony's revengeful rival, Octavian, sweep into Egypt. Their three orphaned children are taken in chains to Rome; only two– the ten-year-old twins Selene and Alexander–survive the journey. Delivered to the household of Octavian's sister, the siblings cling to each other and to the hope that they will return one day to their rightful place on the throne of Egypt. As they come of age, they are buffeted by the personal ambitions of Octavian's family and court, by the ever-present threat of slave rebellion, and by the longings and desires deep within their own hearts.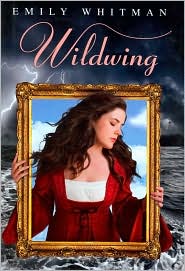 Wildwing
by Emily Whitman (YA Historical Fiction)
When Addy is swept back in time, she couldn't be happier to leave her miser-able life behind. Now she's mistaken for Lady Matilda, the pampered ward of the king. If Addy can play her part, she'll have glorious gowns, jewels, and something she's always longed for—the respect and admiration of others. But then she meets Will, the falconer's son with sky blue eyes, who unsettles all her plans.
From shipwrecks to castle dungeons, from betrothals to hidden conspiracies, Addy finds herself in a world where she's not the only one with a dangerous secret. When she discovers the truth, Addy must take matters into her own hands. The stakes? Her chance at true love . . . and the life she's meant to live.



Gawain & Lady Green
by Anne Elliot Crompton (YA Historical Fiction / Legend)
Gwyneth wasn't supposed to fall in love with Gawain. Not like this. Gawain was the May King-a sacrifice offered to the Goddess for a bountiful harvest in return. Gwyneth knows this. His fate has been decided by powers beyond her control. But the warmth of his touch and the taste of his lips have blurred the lines of what she knows to be true. Now Gwyneth is willing to risk everything to keep Gawain alive, even if it means losing him forever...